As the presidency of Donald Trump enters its tumultuous second full month, speculations regarding his administration's policies on the economy, the environment, and immigration remain, in a word, tense. Contentious political climate aside, some economists and real estate experts are already weighing in on the impact of the Trump administration on the white-hot luxury housing market.
Some developers in coastal markets such as Miami, New York, and Los Angeles are expressing optimism that Trump's business favorability will sustain the influx of international buyers looking for multi-million dollar residences in the U.S.
Economists note that while the American luxury housing market never lost its appeal, recent years have not been kind - somewhat in Miami, where Trump himself holds several properties branded in his name. The Great Recession a decade ago resulted in an abundance of properties without buyers, and international factors in Central and South America contributed to a leveling in sales.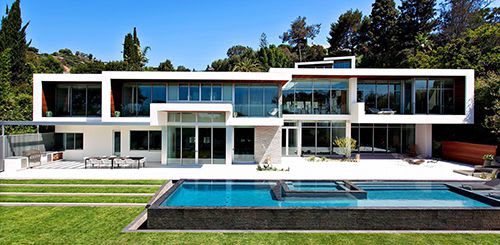 The optimism, then, comes from a shift in the demographics of that market. Miami boasts a thriving community of Russian immigrants, wealthy ex-pats, and non-residents alike. Branded "Little Moscow", the neighborhood has tremendous cultural influence and many of the area's waterfront condos are owned by Russian millionaires. As Trump's tax and already-controversial immigration policies take form, interest among buyers from emerging economies in the Middle East and China could begin to slow in response.
During the 2016 Presidential campaign, purchases by Russian buyers in Miami-Dade County reached a four year high, possibly sparked by expectations for a shift in American-Russian economic and diplomatic relations under a Trump administration. Local developers have expressed belief that the potential slowdown in purchases by Middle Eastern and Asian buyers could be offset by increased Russian investment.
In Los Angeles, however, we are lucky to remain a democratic state and the luxury development scene remains stronger than ever. Bad presidents come and go, but California stays firm as one of the best luxury real estate markets in the world.