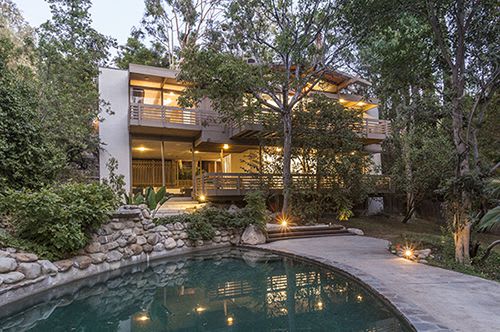 A mid-century modern treehouse from SCI-Arc founder Ray Kappe has quietly hit the market for $3.2 million.
Located on a thickly wooded hillside in Encino, the 1964 residence makes the most of its environment with a central, open-air atrium through which a slender tree rises past its roofline.
Hardly a one-trick pony, however, the house boasts a cantilevered design with large walls of glass and sleek lines—traditional design elements for a California modern home. Interior walls are lined with warm wood paneling that balances the home's stark, modern layout with a cozy natural element.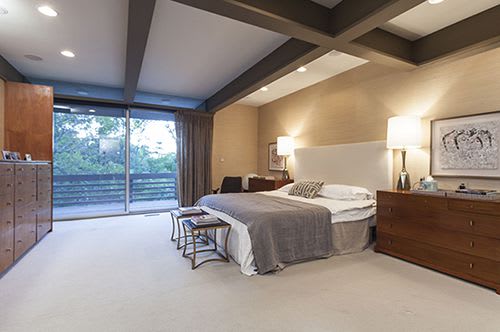 The residence, last sold in 2014 for $2.67 million, features a four-bedroom, four-bathroom setup over approximately 4,000 square feet. Numerous terraces and balconies offer close proximity to the property's dense surrounding greenery, and large windows allow ample sunlight with a touch of forested softness. The sunken, step-down living room—a staple of luxury homes from the time period—sits beneath a skylight-filled cathedral ceiling and presents residents with a cantilevered hearth above the fireplace.
Designed by the renowned Kappe, the house is a bold representation of mid-century home design tucked away in one of L.A.'s more serene enclaves.